waterproofing is vital to the structural integrity of your home and the health of your family
it is vitally important that waterproofing be done properly.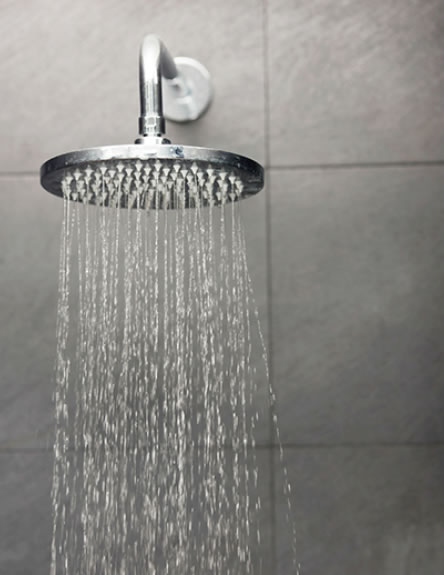 WATERPROOFING BATHROOMS, SHOWERS, BATHS AND TOILETS IN BRISBANE PROPERTIES
QBCC standards dictate that any waterproofing work undertaken in Brisbane that is less than $3,300 in value does not have to be undertaken by a licensed waterproofing company; however, the person who does the work still needs to be able to prove that they are a suitable person to be doing the work.
This rule refers to other licensed tradesmen like builders and handymen. It also means that it is most definitely not a DIY job. If you're building a home or you've contracted a company to complete a renovation then they will be able to do the waterproofing for you.
If you haven't then you'll need to contract a licensed waterproofing company to do it for you.
Particularly for constantly wet areas such as bathrooms, showers, baths and toilets that have to withstand large amounts of moisture over extended periods, it is vitally important that waterproofing be done properly.
A mistake in waterproofing could be a very costly exercise indeed.
WATERPROOFING KITCHENS
Kitchens are designated as wet areas just like bathrooms.
Whist it's true that it is very unlikely that the whole kitchen will be wet except in the unfortunate event of flooding, there are taps in the kitchen from which water flows and sinks that can contain water in a similar way to a bath in a bathroom, therefore, it is a wet area.
As such, it requires to be waterproofing.
The areas that need to be waterproofed, other than the floor, are the cabinets, splash backs and countertops/benches.
Not only should these made from waterproof materials, they also need to be sealed around the edges to prevent moisture from seeping into cracks and creating swelling in joints and fixtures.
Usually, the components in your kitchen are sealed using a silicone sealant. If this is starting to crack or peel away in your kitchen, there's a good chance that your kitchen is in need of a waterproofing upgrade.
In Brisbane, you can call NRA Tiling to assist you in bringing your kitchen back up to standard in terms of being able to withstand the rigours of a wet area.
WATERPROOFING SPA BATHS, BALCONIES AND OTHER OUTDOOR SPACES
Believe it or not, there are some outdoor spaces that also need to be waterproofed in order to be functional in the long term. Imagine a pool without a waterproof lining!
In our hot Brisbane weather, we love our pools and spas so waterproofing must be a high priority. Couple that with the wild summer storms and perhaps you'll understand why the outside parts of our homes must be waterproofed as well as the inside spaces.
If you're experiencing a leaking window, pool, spa bath or balcony, don't wait until the moisture has leaked into the internal walls of your house inviting wood rot and unwanted pests, do something about it right away by calling NRA Tiling.
In this case, 'a stitch in time', really does save 9 ie 9 times the cost of waiting until it's too late and parts have to be completely replaced.
WHAT TYPES OF MATERIALS ARE USED IN WATERPROOFING IN BRISBANE?
Concrete, fibre cement sheeting, plastic, liquid sealants and structural plywood are all examples of substrate waterproofing materials.
When your house was built (depending on the age of your home) your builder would have used one or more of these materials to ensure that moisture from the earth doesn't make its way up into your house, creating cracks and sagging in walls and rot in internal timbers.
On top of these materials, waterproof finishes are added to areas of the home that are designated 'wet areas' such as those mentioned above. Appropriate finishes include tiles, vinyl and laminate.
Sadly, home renovators don't always take into account the waterproof features of the materials they choose for wet areas.
After removing mouldy carpet from a bathroom once, the client explained that her ageing mother didn't like how cold the tiles were in the bathroom, so she unwittingly convinced a poor handyman to install carpet, complete with underlay, into her bathroom and toilet.
It was an old two storey home with a timber floor under. You can only imagine what was found under the carpet after 20 years of becoming wet from the shower!
A word to the wise here: carpet is not a waterproof finish! For warm tiles in the bathroom, instead consider underfloor heating, a much less expensive option in the long run.
WHO DO I TURN TO FOR WATERPROOFING IN BRISBANE?
Ah, such an easy question to answer! NRA Tiling of course! For quality waterproofing in Brisbane, we are hard to beat on quality workmanship, competitive pricing and experience. Call now to speak with one of our experienced tradesmen.
A MISTAKE IN WATERPROOFING COULD BE A VERY COSTLY EXERCISE INDEED.
Quality workmanship, competitive pricing and experience.
NRA TILING BRISBANE FAQ's
Tiling is not a complicated trade. But it is a unique skill to tile correctly, ensure it is water tight, ensure that the tiles are perfectly evenly and ensure the surface lasts through years of punishment from foot traffic, spilt drinks and food and of course weather. Don't risk doing it yourself, just call us we are "Exper tilers in Brisbane".